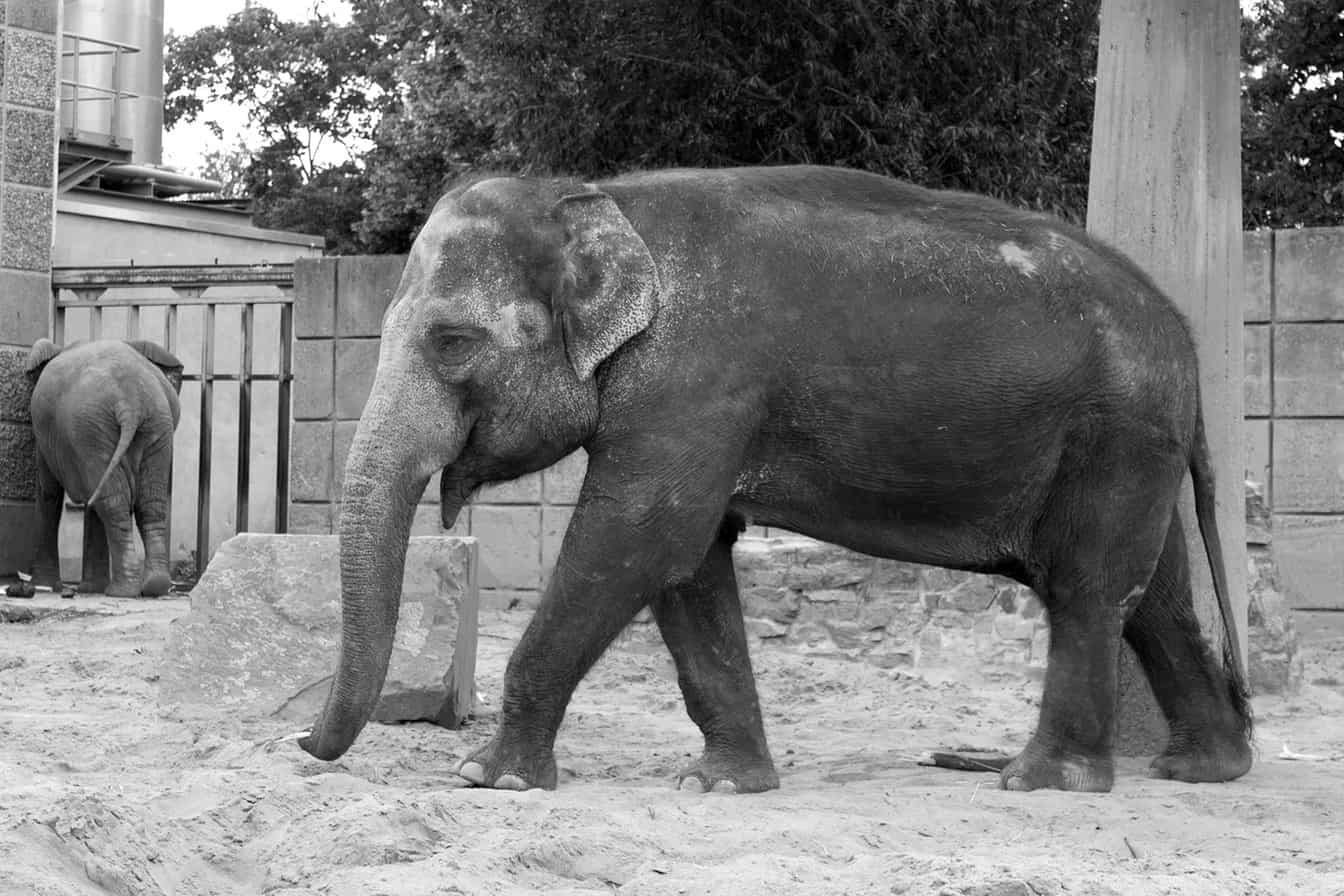 The oldest elephant in Magdeburg Zoo, the cow "Burma", is dead. The animal has been suffering from complaints for weeks. The zoo team finally decided to put an end to their suffering.
The Magdeburg Zoo has had the elephant cow "Birman" euthanized. It was said that zookeepers found the animal lying in the elephant house on Wednesday morning. They had failed to erect the 3.3-ton elephant cow, not even with the help of two wheel loaders. Since "Burma" has suffered for several weeks, due to age-related complaints, and had been treated, the zoo decided to take this step. You might consider our previous post interesting about the importance of zoology and its latest discoveries
Zoo director Kai Perret said Wednesday that "Burma" was a celebrity in Magdeburg and for all visitors to the zoo. "The hard, then inevitable, decision we made in the entire team," said Perret.
" Burma" lived in Magdeburg for 45 years
The Asian elephant cow – recognizable by the significantly smaller ears in comparison to the African relatives – was born in 1970 in Sri Lanka, came to Zoo information in 1973 to Magdeburg. In 1990, the animal barely survived an infestation with elephant pox. Recently, "Burma" suffered from loss of appetite and got painkillers to keep his hind legs.
"Burma" was 48 years old, which exactly corresponds to the average life expectancy of an Asian elephant, making it the oldest elephant in the zoo and the only Asian species. It leaves a kind of adoptive child, the African elephant cow Mwana, who lives in the zoo since the end of 1983 , The animal had the opportunity to say goodbye to "Burma", reported the zoo. "We do not know how Mwana handles the loss of her foster mother." The Magdeburg Zoo now has only four African elephants, three bulls and a cow.